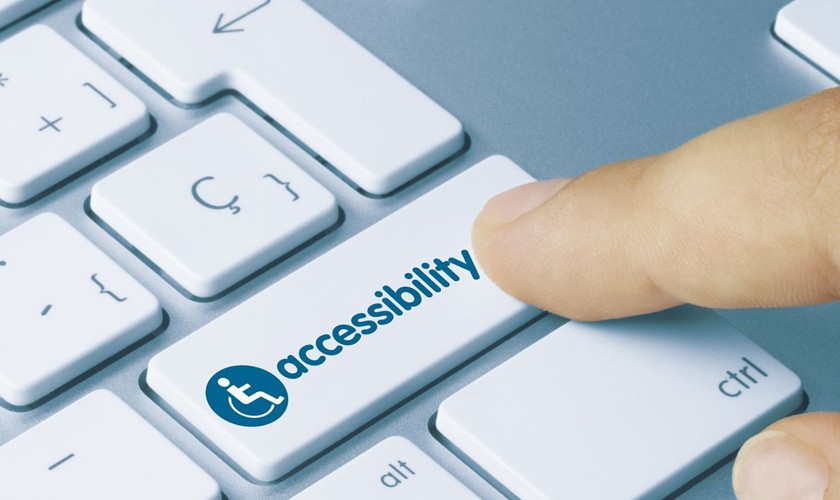 Recentelijk heb ik een aantal dagen besteed aan het verbeteren van onze back-end op het gebied van toegankelijkheid voor mensen met een functiebeperking. Ik heb hiervoor een aantal zogenaamde Procuriosdagen ingezet. In deze blog leg ik kort uit wat dit zijn, om vervolgens iets te vertellen over online toegankelijkheid en de verbeteringen die ik heb doorgevoerd.
Procuriosdagen
Bij Procurios heeft iedere medewerker 20 Procuriosdagen per jaar om te besteden aan iets waarvan hij of zij denkt dat het bijdraagt aan de kwaliteit van ons product. Je kunt de dagen individueel of in teamverband inzetten. Sommige andere organisaties kennen een soortgelijk concept, bijvoorbeeld "fedex days", "ship-it days" of "20 percent time". Mooi als er op deze manier ruimte is om je eigen passie en kwaliteiten in te zetten.
Toegankelijkheid
Een aantal jaar heb ik bij Stichting Accessibility websites onderzocht en trainingen gegeven op het gebied van online toegankelijkheid voor mensen met een functiebeperking. Denk bijvoorbeeld aan blinde of slechtziende bezoekers, of mensen met een motorische beperking. Hoe zorg je ervoor dat alle informatie en functionaliteit van jouw website of online software ook voor hen toegankelijk is? Dit doe je door in je code, content en vormgeving rekening te houden met de Web Content Accessibility Guidelines (WCAG 2.0). Hierdoor kan de voorleessoftware van blinde bezoekers de juiste informatie voorlezen en kan bijvoorbeeld een motorisch beperkte bezoeker alle functionaliteit met zijn toetsenbord bedienen (soms met behulp van een aanraakstokje, zoals te zien in deze video).
Verbeteringen aan onze back-end
Om in een korte tijd zoveel mogelijk waarde toe te voegen, heb ik me gericht op een aantal veelgebruikte onderdelen van onze back-end. Denk aan de hoofdnavigatie of generieke componenten die in onze nieuwere modules worden gebruikt. Omdat al redelijk rekening werd gehouden met toegankelijkheid voor blinde bezoekers, heb ik voor die doelgroep alleen wat kleine verbeteringen doorgevoerd. Denk aan het toevoegen van enkele aanvullende WAI-ARIA-rollen, het plaatsen van verborgen teksten met instructies en het gebruik van de juiste semantiek voor knoppen (button- in plaats van anchor-elementen).
Voornamelijk heb ik tijd besteed aan het borgen van toetsenbord-toegankelijkheid voor bezoekers met een motorische beperking: zorgen dat alle functionaliteit te bedienen is met alleen het toetsenbord (Tab, Enter en Spatie) en dat altijd zichtbaar is waar de tabfocus zich bevindt. Soms was dit eenvoudig op te lossen door het gebruik van semantisch-correcte elementen en in andere situaties kon een stukje JavaScript uitkomst bieden.
Het was leuk om te doen en ik ben dan ook zeker van plan om er in de toekomst nog een aantal Procuriosdagen aan te besteden.